Blogs
Submitted by Dr. Amarendra on Tue, 09/04/2012 - 05:02
Do you want to lose weight instantly, but fear the pain you might experience in undergoing liposuction? Are you concerned about that flab on your waistline, but doctors always recommend painful procedures? Now, there's another way to lose that fat instantly with no pain at all.
A spa in New York and Florida offers this painless weight loss treatment that promises to reduce the flab on your waistline and other areas of your body in an instant. This treatment is known as FatGirlShrink, which is a detoxifying treatment that reduces the water in the adipose tissues through the use of an electrical stimulation in the skin.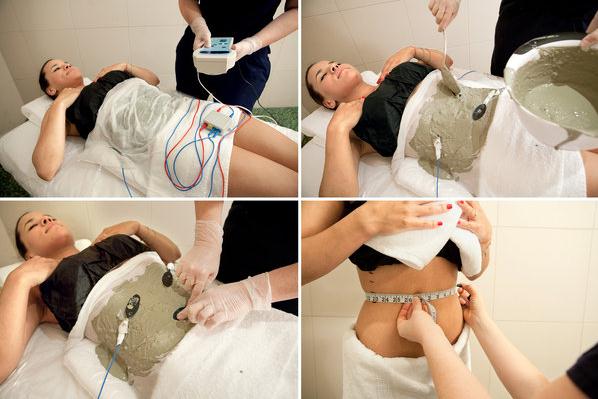 Source - ehealthwall.com
Since it is non invasive, it is advertised as pain-free. The electrical currents applied to the skin cause muscle-stimulation that helps burn fat as well as eliminate water to reduce the size of the adipose tissues.
Submitted by Sherry Helms on Mon, 09/03/2012 - 03:45
Most of us are disturbed due to excessive gaining of weight in certain areas of body like thighs, upper and lower waist, etc. Excessive weight not only leaves a negative impact in the personality of a person but also leads to various diseases like osteoarthritis, infertility, fatty lever disease, etc. Surgical methods for reducing the flabby parts of the body are quite expensive and risky.
How about if we discuss here a few books that can help you lose weight naturally? Here is a list of 5 books that you will like to pick and read. These books discuss in length on simpler, effective and economical methods of weight reduction.
Submitted by AlexanderBohan on Fri, 08/31/2012 - 19:36
Your body needs protein in order to repair and rebuild, and the best proteins contain plenty of amino acids to support growth. Whey protein is sometimes called the ultimate protein due to the large amounts of branched chain amino acids that it contains, and it is one of the two types of protein that come from milk.
There are two main types of whey protein available. Whey protein isolate is the purest, as the fat and lactose is removed during processing. Although whey protein concentrate is also very low in fat, it is only around 75% pure protein (while whey protein isolate is over 90% pure protein).
If you're interested in nutrition and bodybuilding, you will most likely already have heard that there are substantial benefits to including any type of whey protein in your regimen. However, you may not know exactly why the branched chain amino acids and other chemicals found in whey protein are often said to be so important. Let's look at the three main reasons why adding more whey protein to your diet can improve your health.
Submitted by junaid khawaja on Fri, 08/31/2012 - 05:08
Exercise, is what every magazine, every blog and every doctor recommends. However, there is so much contradiction everywhere. For example some claim to trim you down in 14 days while others claim to shape you up in just six weeks; one expert says "4 minute exercise is just enough" while another one claims " 12 minutes is what you need".
Such an enormous confusion sometimes makes you hopeless when things are not going in your way.
To separate lies from truth, to overcome the "never answered confusion" read the below things you don't know about exercise.
1. Abdominal exercise is the best way to reduce mid-section of the body.
Absolutely false statement. Many people believe that when only specific muscles of body are exercised, say waistline, it looses fat. Years ago, doctors examined a number of active tennis players to find out the truth. They found same fat content in their arms but in a more shaped and developed form than the rest of the body.
Submitted by pwtucker80 on Thu, 08/30/2012 - 13:38
A new study released this week in Neurology contains good news for chocolate lovers: research conducted in Sweden has found a positive correlation between men who consume large amounts of chocolate with a reduced tendency toward strokes. While the connection between chocolate and health has been illustrated before by past studies, this new research brings focused attention to the correlation due to the sample size of the men observed and the clear connection between chocolate consumption and reduced risk of stroke.
The numbers are striking: an analysis of the results of the study that involved over 37,000 men and women found that those who consumed the most chocolate had a 17% lower chance of suffering from a stroke, while a meta-analysis raised this figure to 19%. Researchers however were quick to point out that this was simply an 'observational study', and that further research will have to be done to conclusively prove the connection.
Submitted by MarcelleRetail on Thu, 08/30/2012 - 03:02
What Is Whey Protein? Whey protein is the number one ingredient for building muscle mass and increasing body strength. But did you know that protein is also the perfect formula for weight loss?
Increasing muscle and maintaining a healthy weight requires your body to work as efficiently as possible, but even the most nutritious diet can benefit from an extra protein boost. Whey protein supplements build muscle and burn fat at the same time, helping you get even better results from your regular exercise regime.
Whey Protein comes in a powdered form, so you can drink it on-the-go by adding milk or water, as a quick snack or to replenish your muscles after a grueling work-out.
As well as helping to curb your appetite, protein supplements are very low in carbohydrates and feel less filling than solid food, so they won't make you feel sluggish or slow you down.
The Science Bit
As a natural dairy by-product, whey protein has exceptionally high amino acid content, meaning your body will continue to build muscle even after you stop exercising. Whether you want to lose weight, achieve lean, toned muscles or simply improve your general health and well-being, Whey Protein Supplements will help you reach your ultimate goal.
Submitted by Paul Groberts on Wed, 08/29/2012 - 14:32
While it's no longer news for anyone remotely interested in a healthy lifestyle, dieting, or fitness that an active life will keep you relatively illness-free in your olden years, recent research has gone on to confirm this long-held assumption.
A recent study, published by the Archives of Internal Medicine also answers a question that many have asked, in light of other recent scientific investigation: if you're fit when young, will you really benefit from lower risks of illness past the age of 65, or does fitness in youth simply delay the onset of chronic health problems?
It appears that the team of scientists at the Medical Center with the University of Southwestern Texas, led by Dr. Jarrett Berry, has managed to answer this pressing question. By staying active and fit in your middle age (i.e. at and around the age of 50), you statistically stand better chances of contracting such difficult diseases as coronary disease, heart failure, Type 2 diabetes, Alzheimer's, kidney issues, and several types of cancer, among which those of the lung and colon.
Submitted by marksanchez on Wed, 08/29/2012 - 03:26
Fatigue is a "state of mental or physical weakness" but this definition is still argued upon. The causes of fatigue can be listed by Exercise Psychologist but what brings fatigue, in reality, is still a question to be discussed. Fatigue can be athletic, i.e. a muscular component or mental i.e. a brain component can be involved. Mostly, athletes and sportsperson talk about muscular fatigue, which can be minimized by taking supplements or nutrients if fatigue is only muscular.
The Muscular Component
Our body produces energy when muscles work or contract due to the stored glycogen in the muscle cells. As soon as the muscle glycogen is used up, the residue, free radicals accumulate giving rise to low energy, less work and a feeling of fatigue. A decrease in lower level of Branched Amino Acid is also noticed, which are mainly responsible for maintaining the oxygen supply to the muscle cells during the workout or muscular activity.
Submitted by pwtucker80 on Tue, 08/28/2012 - 17:31
Your body weight may be normal and yet your risk to die of heart attack may be high. New research shows that it's not just your weight but your body shape (waist-to-hip-ratio) that determines your death risk.
As the obesity rate in the country continues to creep up, with over a third of all adults in the United States classified as obese, there is a tendency to think that being generally obese is the greatest risk to your health and chance of living a long and productive life.
New research presented at the European Society of Cardiology conference in Munich however shows that people with big bellies, also known as the 'metabolic syndrome' and otherwise normal weight bodies suffer from greater risk of death.
Submitted by sonia jackson on Tue, 08/28/2012 - 02:51
Working out as expected enhances your mood, generates endorphins and sheds weight efficiently. These benefits notwithstanding, a lot of people still keep away from the gym like the plague. Why?
Probably, for the fact that it is just not that fun. Even before getting started many people lose their motivation to exercise. They have a lot of excuses like being very tired, the gym is boring and there is no sufficient time among other excuses.
Nevertheless, consistent exercise is imperative to your fitness routine irrespective of whether it is cardio, stretching or weight resistance, if you really want to be in good physical shape. Ordinarily, to keep your body in top physical shape you need to devote at least 20 minutes a day to working out in a gym.
Hence, identified below are 7 things that will motivate you to go to a gym regularly particularly if you are bored with your current workout program or you have even lost it completely.
1. Dance and lose your weight