Dr. Amarendra's blog
Submitted by Dr. Amarendra on Sat, 02/23/2013 - 00:00
Our diets and lifestyle are of course to blame for being overweight or obese and these have been considered the main factors responsible. However, scientists have now turned their eyes to something much less obvious but which possibly carries almost equal weight–our genes. Geneticists have recently discovered a genetic component to obesity. The past two decades have in fact seen a number of studies in mice as well as humans that have attempted to identify exactly which genes play a role in the development of obesity. Obesity and obesity-related illnesses are a huge burden on health care systems across the world. Thanks to research, this global problem is now better understood on a genetic level. This understanding will enable more effective treatments to be developed.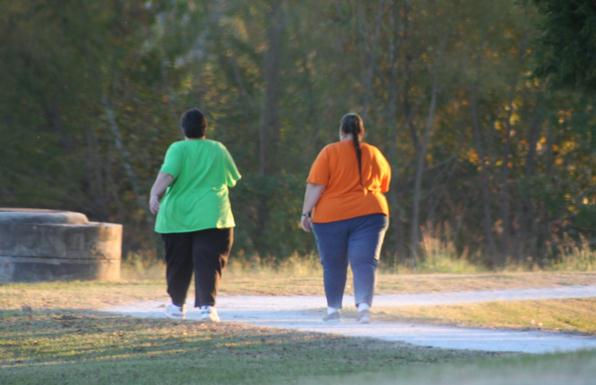 Some interesting facts about obesity
Obesity is defined as the excessive accumulation of fat to the point where it interferes with health and well-being. Just a few established facts will show the extent of the obesity pandemic.
Submitted by Dr. Amarendra on Fri, 01/04/2013 - 11:27
Dieting is mostly an unending cycle of losing weight momentarily and regaining it within a few weeks. There are numerous diet plans in existence each with different success stories (or stories of utter failure). The question which consistently baffles dieters is "which diet plan suits me best and which will work?" Nothing is more disheartening than rigorous and careful dieting efforts all in vain. The reply to the question posed may probably lie in your DNA. Latest innovations and discoveries in genetics and DNA testing have revealed that the best diet is that which is suited to the personal DNA makeup of a given individual.
Submitted by Dr. Amarendra on Mon, 11/19/2012 - 09:25
Who would have thought that being overweight and obese can be prevented using a vaccine? We all have various vaccines to protect us from certain diseases and infection, but a new research has revealed that being overweight is indeed preventable using a vaccine.
This study was published in the Journal of Animal Science and Biotechnology, an open access journal of BioMed Central. This new research could well be the answer to the weight loss problems people encounter especially those who have a genetically-rooted obesity in which dieting and exercise may not be the solution.
The research involved taking a look at the effectiveness of two somatostatin vaccines. These include JH17 and JH18, which are thought to reduce weight gain while promoting weight loss. The study involved mice that responded to these two vaccines.
Submitted by Dr. Amarendra on Thu, 11/08/2012 - 12:20
We have heard of countless methods for weight loss, from the traditional ones (exercise, diet, lifestyle change) to the not so conventional ones (hydration therapy, botanical slimming, use of appetite mitigating agents, etc.). Despite the growing number of these weight-loss methods, obesity rates have still doubled and adults whose weights are tipping off the scale are still exceeding the 25% mark. The statistics are plain and simple; there is definitely a loophole in how we manage our weight.
Submitted by Dr. Amarendra on Mon, 11/05/2012 - 12:01
Ninety percent of popular diet regimens fail according to studies and health experts. The latest data on weight-loss and diet reveal that almost a third to two-thirds of overweight individuals regain the weight they have lost after a year dieting, and go back to their full weight in a span of five years. According to experts, this indicates a loophole in the current approaches to weight-loss, and that includes diet. What are the reasons behind this failure?
We Might Be Believing Too Much
According to a review done for the Scientific and Technical Council in Turkey, weight-loss programs might be deviating away from the hands of true experts. The review described how specialists such as endocrinologists are rarely called to give their expert views about obesity, while non-physicians and non-specialists often appear in the media, talking about obesity issues. The review also described how people are greatly influenced by the media, and how quickly people believe a claim without examining it if appropriate evidence is indeed available.
Submitted by Dr. Amarendra on Tue, 09/04/2012 - 05:02
Do you want to lose weight instantly, but fear the pain you might experience in undergoing liposuction? Are you concerned about that flab on your waistline, but doctors always recommend painful procedures? Now, there's another way to lose that fat instantly with no pain at all.
A spa in New York and Florida offers this painless weight loss treatment that promises to reduce the flab on your waistline and other areas of your body in an instant. This treatment is known as FatGirlShrink, which is a detoxifying treatment that reduces the water in the adipose tissues through the use of an electrical stimulation in the skin.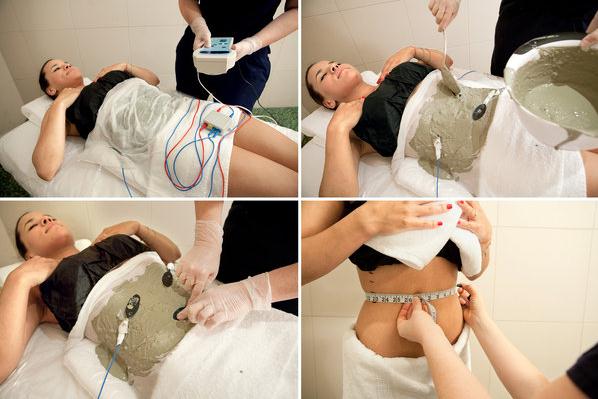 Source - ehealthwall.com
Since it is non invasive, it is advertised as pain-free. The electrical currents applied to the skin cause muscle-stimulation that helps burn fat as well as eliminate water to reduce the size of the adipose tissues.
Disclosure: We review and test many products on this site. Nobody pays us to review their product. However, if you end up purchasing one of these products we sometimes receive a small fee from the merchant. This helps to keep the site maintained and running.