Our diets and lifestyle are of course to blame for being overweight or obese and these have been considered the main factors responsible. However, scientists have now turned their eyes to something much less obvious but which possibly carries almost equal weight–our genes. Geneticists have recently discovered a genetic component to obesity. The past two decades have in fact seen a number of studies in mice as well as humans that have attempted to identify exactly which genes play a role in the development of obesity. Obesity and obesity-related illnesses are a huge burden on health care systems across the world. Thanks to research, this global problem is now better understood on a genetic level. This understanding will enable more effective treatments to be developed.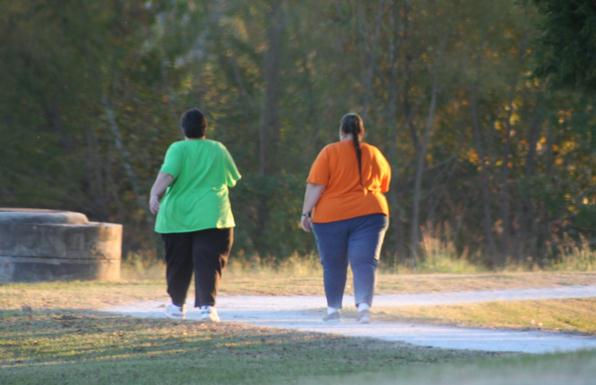 Some interesting facts about obesity
Obesity is defined as the excessive accumulation of fat to the point where it interferes with health and well-being. Just a few established facts will show the extent of the obesity pandemic.
Obesity is more frequent in women than in men. In 2008, more than 1.4 billion adults, 20 and older, were overweight.
The condition even affects kids as young as 5 years of age. In fact, in 2010 more than 40 million children were diagnosed as obese.
Many illnesses such as diabetes, some cancers such breast cancer and colon cancer, heart disease and musculoskeletal disorders have a higher incidence rate amongst people with obesity. Obese people are known to be more at risk of developing these conditions.
The death of almost 3 million people a year can be directly blamed on their obesity.
If you thought the problem was only present in the developed world where food abundance is most obvious, think again. In fact, the number of overweight children in developing countries is almost 4 times higher than in developed countries. This might sound odd. Previously Westerners associated famine and undernourishment with underdeveloped countries but nowadays one finds the undernourished and the overweight existing together in the developing world.
How do people become obese?
At its most basic, people become obese because they consume far more calories than they burn. The type of food eaten is crucial in the development of obesity as it is not the volume of food that so much plays a role as that calorific intake (mainly from saturated fats and carbohydrates). Coupled with bad eating habits is typically a very sedentary lifestyle where the person suffering from obesity does little if no exercise at all.
Obesity at the level of Genetics
The link between obesity and genes has been suspected for decades. We in fact can easily note how obesity tends to run in families. The fact that children often ape the same behavior and eating habits as their parents means that we are more likely to see overweight children in certain families where parents encourage a sedentary lifestyle and unhealthy eating habits.
When we look at twin studies, the incidence rate of obesity is higher in monozygotic twins than in dizygotic twins. This trend was confirmed even in identical twins brought up separately, in different family environments. Again, this supports the existence of a genetic component to obesity.
Obesity is believed to be polygenic. In other words, there are several genes responsible for the condition. The genes involved in obesity are those linked to appetite control and feelings of satiety. The first gene to be identified and the one that appears to play a significant role is leptin.
Leptin is a protein, encoded by the obese (ob) gene, and is produced in fat cells. The protein travels to the hypothalamic brain region which in turn sends out the signal of satiety. If the body is unable to synthesize this protein, due to the absence of a gene, then it is unable to send out those signals of "fullness" which means that the person is likely to keep eating until the stomach is filled to capacity.
Scientists have however, singled out a number of other genes that are believed to code for obesity. Significantly, it is important to note that being a carrier of these genes does not mean one is doomed to become obese. In fact, many people who have these genes actually never become obese. There is interplay of both genetic and environmental factors when it comes to obesity.
In 2007, a study isolated an obesity-related gene variant in the so-called fat mass and obesity-associated (FTO) gene. A second gene has been located on chromosome 18. Moreover, another 30 odd genes have also been isolated although they have not as yet been named and their full roll in the development of obesity not fully understood. Scientists suggest that people with the FTO gene variant are about 20 to 30% more likely to develop obesity.
Are my genes my future?
There are DNA tests available to directly assess whether you have a genetic predisposition to obesity. Whilst these tests can be helpful they can also be risky. People who discover they are predisposed to obesity as a result of a DNA test, might have received just what they needed to justify their excessive eating habits and unhealthy lifestyle; they may begin to internalize a type of genetic determinism which is based in the idea that "I cannot help being obese, it's in my genes".
Ultimately, scientists have concluded that the role our genes play in the development of obesity is of secondary importance to our lifestyle and habits. Learning that you have a high predisposition to obesity means you have the awareness and foresight to monitor your eating habits and weight gain more closely.
If your destiny is to be obese because it is encrypted in your genes, then your destiny can be altered by changing your eating habits. Of course this may not be very easy. It may take a lot of perseverance and commitment but it means not allowing yourself to be the victim of your genes. You too can live a long and healthy life, avoiding the illnesses associated with obesity, the low self esteem, the reduced employment chances and all other negative aspects of being overweight or obese.
Author Bio: Karl M McDonald is a freelance writer specializing in the field of DNA testing and genetics. More articles by the author can be found in the article knowledge base for easyDNA Canada.