News
Submitted by Matengo Chwanya on Thu, 11/07/2013 - 09:24
OxyElite Pro, a fat burning supplement used by people keen to lose weight as well as bodybuilders, has been found to have an apparent causal side-effect of acute non-viral hepatitis. This causal relationship had been observed in 2011, but it is the recent outbreak in hepatitis cases in Hawaii that has renewed focus on the supplement, which is produced by USPLabs LLC, a Dallas-based firm.
The initial outbreak in Hawaii involved 29 victims, of whom 11 were admitted for about a week. 2 people required liver transplants while a third person, who was ineligible for liver transplant because doctors found she had breast cancer, died in the course of treatment.
24 of these victims were found to have consumed OxyElite Pro prior to their health problems. As of last week, the number of people with hepatitis suspected to have been caused by the supplement had risen to 41 in Hawaii, following an analysis of all previous hospital admissions. There have also been such 7 cases reported outside Hawaii.
Submitted by Iryna20 on Sat, 01/19/2013 - 05:00
A new wide scale public health scandal in France once again stirred the country involving the previously sensationalized pharmaceutical scandal of the Laboratoires Servier. The company manufactured the amphetamine derivative Mediator which is a weight loss drug prescribed for diabetics who are overweight and is also used as an appetite suppressant drug, like Cialis. The scandal involves the reported numerous deaths owing to the intake of Mediator mostly by diabetics and weight loss buffs.
Fresh public health scandal
Submitted by Dr. Amarendra on Tue, 09/04/2012 - 05:02
Do you want to lose weight instantly, but fear the pain you might experience in undergoing liposuction? Are you concerned about that flab on your waistline, but doctors always recommend painful procedures? Now, there's another way to lose that fat instantly with no pain at all.
A spa in New York and Florida offers this painless weight loss treatment that promises to reduce the flab on your waistline and other areas of your body in an instant. This treatment is known as FatGirlShrink, which is a detoxifying treatment that reduces the water in the adipose tissues through the use of an electrical stimulation in the skin.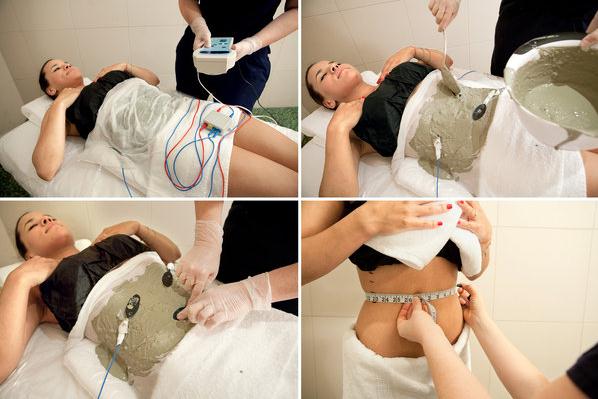 Source - ehealthwall.com
Since it is non invasive, it is advertised as pain-free. The electrical currents applied to the skin cause muscle-stimulation that helps burn fat as well as eliminate water to reduce the size of the adipose tissues.
Submitted by pwtucker80 on Wed, 08/15/2012 - 12:30
There is a lot of controversy surrounding the causes of heart disease these days.Common wisdom prescribed by the government indicates that a diet high in saturated fats will lead to heart disease, while many new voices are claiming that in fact diets high in refined carbs are the leading cause of such ills as diabetes, obesity, and heart disease.
While the truth is probably more complex than any one sentence can summarize, a new set of studies have revealed what seems to be a basic fact: your blood type can affect the probability of your developing heart disease.
Two new studies have been reviewed by researchers that track a total of almost 90,000 patients over the course of 20 years, and the results are in. Coronary heart disease is least likely to develop in people with type O blood, while those with type AB were 23% more likely to have heart disease. Type B blood were only 11% more likely, and finally type A were only at an increased risk of 5%.
These two studies were conducted by Harvard researchers. One tracked 62,000 women over the course of 26 years, while the second tracked 27,400 men over 24 years. Of these test groups, about 2,500 developed heart disease.
Submitted by Iryna20 on Tue, 08/14/2012 - 02:58
It is no wonder for everybody as obesity is quite a widespread problem in the United States, even in Africa there were some cases closely connected with obesity. At Stanford University School of Medicine scientists tried to find out if weight lost program can really recover female menopause, get rid of skin problems and avoid hair loss.
A quick review of the weight loss research
All women proved the scientists' points that menstrual disturbance happened as result of their high body mass. As soon as a woman gains some pounds hormonal changes occur in her body. The scientist examined 126 women between 18 and 50 years old. They assisted them to lose their weight and get a healthy weight. Special diets for each woman were developed and they were under permanent attendance of dietitians.
The research was going on for 12 months. 82 per cent of women could shed pounds and got their healthy weight. Some of them noticed that they started having regular menstruation. The majority of women reported that the state of their hair and skin became much better than ever and they didn't expect such prolific outcomes.
Outcomes of the investigation from the Dr.Thomas Price' words
Submitted by Marcia on Wed, 11/11/2009 - 08:05
Most people are aware of the link between obesity and the risk of developing life-threatening diabetes. But it seems to be much less widely known that being overweight also significantly increases the chances of developing certain types of cancer—particularly for women.

Submitted by Fiona on Wed, 10/28/2009 - 06:00
A new study, soon to be published in The Endocrine Society's Journal of Clinical Endocrinology & Metabolism (JCEM), has demonstrated a clear association between obesity and detrimental changes in the ovaries. This may be one reason why obese women find it harder to conceive, as the changes in the ovary may make it difficult or even impossible for the egg to form into a viable embryo.
Submitted by Matthew on Sun, 09/27/2009 - 06:00
You've probably seen countless advertisements for Acai Berry products which promise you'll lose weight quickly and easily. A lot of consumers have fallen for the claims and shelled out hundreds of dollars for products which have left their wallets lighter, but not their bodies.
Disclosure: We review and test many products on this site. Nobody pays us to review their product. However, if you end up purchasing one of these products we sometimes receive a small fee from the merchant. This helps to keep the site maintained and running.